The Golf Cavendish Beach Couples Classic – Fall Edition
A two-day golf event like no other, the Cavendish Beach Couples Classic – Fall Edition is perfect for couples that love food and drink as much as they love getting out on the course. No worries if you're new to the game, this non-competitive event is suitable for golfers of all levels!
On Saturday, the golfing and eating, begins at Eagles Glenn of Cavendish. After receiving your welcome package filed with over $100 worth of local products, it's time to hit the greens. Enjoy a leisurely game at this 18-hole championship golf course boasting stunning views. Satiate your appetite and quench your thirst along the way as you're greeted by local chefs and brewmasters serving up delicious PEI fare and craft beers.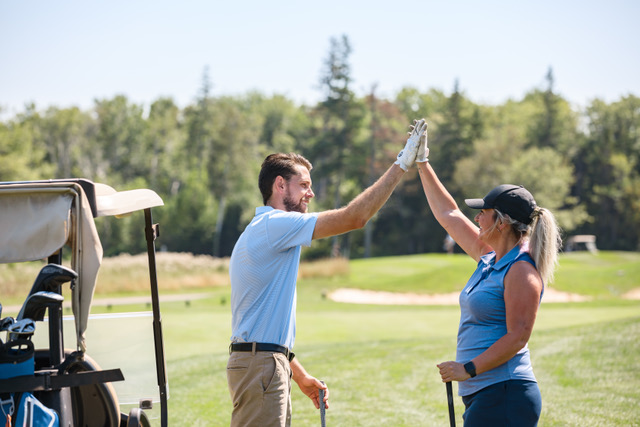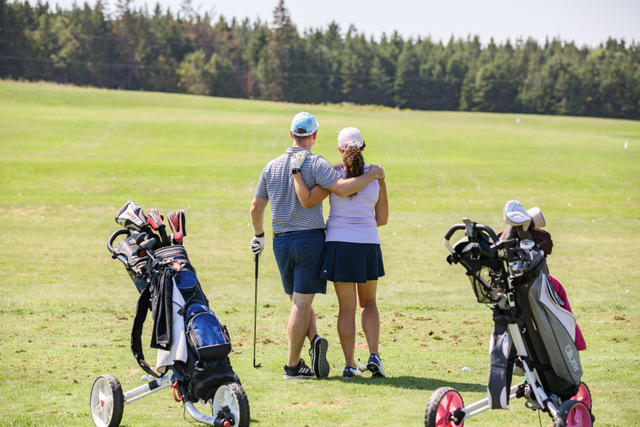 Next up, it's time for a feast at Glasgow Hills Golf Club. This Saturday evening soiree will kick off with an oyster, mussel, and champagne reception followed by a 3-course dinner. Sit back, relax and swap stories from the green as you enjoy locally-inspired dishes prepared by Glasgow Hill's Chef Aaron Smith and live musical entertainment.
Swing into Sunday at Green Gables Golf Course, where more award-winning holes, local food, and craft beverages await your discovery. Meet passionate chefs and brewmasters from the area as you make your way around the course. Fill up on delicious eats, thirst-quenching drinks, and good conversation. Finally, after you've finished up hole 18, it's time to say a fond farewell to your new golf buddies and find out if you won any fun prizes!
Limited spots are available.
Extenuating Circumstance Cancellation Policy:
Extenuating Circumstance Cancellation Policy protects travellers from cancellation penalties due to travel advisories or safety precautions imposed by the WHO or our guests' jurisdiction's government in relation to viruses, including COVID-19. Refunds will be offered only in the event of NEW travel restrictions that affect your ability to travel being imposed. If there are no new restrictions imposed after your time of booking, our no refund policy will apply.